Analysis of sewage sludge
The residue that accumulates in sewage treatment plants is called sludge and it can be distinguished in:
primary sludge: sludge resulting from the primary sedimentation process, consists of fresh organic matter that is separated from raw sewage without any treatment (granular sludge).
secondary sludge or biological: sludge resulting from the processes of biological oxidation: trickling filters or sewage sludge of activated sludge plants. Are flurry sludge and have a percentage of solids lower than that of the primary sludge.
chemical sludge: sludge resulting from processes of clarification.
The sludge must be treated in order to minimize their quantity of moisture to allow their final disposal without environmental damage and with the lowest possible cost.
The sludge may undergo the following processing steps:
thickening
digestion
dewatering processes
The treated sludge can be disposed of in the following way:
For incineration alone or together with municipal waste;
In controlled landfills for hazardous waste;
Or reused in agriculture, in compliance with Legislative Decree. n. 99/92, further processing or after composting.
In Italy the sludge is disposed of in landfills mainly (55%) and partly re-used in agriculture (33%).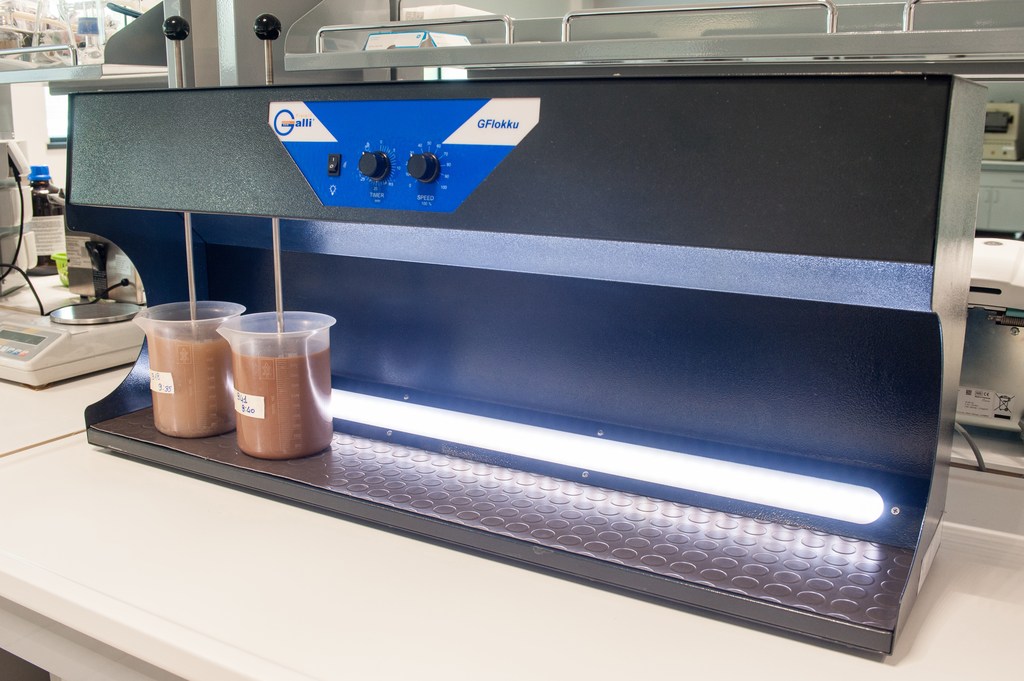 Analysis in 24/48 hours
One of the first targets of our Laboratory is to satisfy market needs that require a testing service in a short time. Lab Solution ensures fast delivery of the results within 24/48 hours.
Special requests can be managed according to the type of test required. This service is completely free.
Pick-up and delivery
Lab Solution offers pick up and delivery in the area of Como and the surrounding area, in order to provide faster execution of tests and offers a great customer service.